Budget 2011: What we already know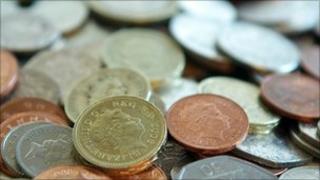 In an annual Budget speech lasting less than an hour, the Chancellor will outline the key points that will affect people's finances in the following 12 months.
But this time, families have been given some months to prepare for many of the most significant alterations to taxes and benefits that will affect them.
Chancellor George Osborne will give more detail in the Budget on Wednesday, but the charity Credit Action has calculated that almost 50 reforms - which have already been announced - will come into force on 6 April.
Industry observers say people in the UK will notice the changes immediately once the next tax year starts.
"Austerity bites from 6 April," says David Kilshaw, of accountants KPMG.
"We would not rule out any surprises on tax [in the Budget]. Even without any significant extra developments, there are enough changes for many to feel an impact in the next tax year."
The BBC News website asked accountants at Baker Tilly and Blick Rothenberg to outline some of the biggest changes that we already know about.
Income tax
The point at which any income tax starts to be paid - known as the personal allowance - will rise by £1,000 to £7,475.
The Institute for Fiscal Studies (IFS) estimates that 500,000 people will no longer pay income tax owing to this change.
But the IFS also estimates that 750,000 people will become higher rate taxpayers, because the basic rate limit will fall from £37,400 to £35,000.
For those who are self-employed or who have multiple sources of income, stricter penalties will come into force for those who are late in filing tax returns - including a minimum £100 fine.
On a more specialist level, the tax rules will be tightened for those who have furnished holiday lettings. In particular, losses cannot be offset against other income in the same tax year.
National Insurance
The government is increasing the main rate at which National Insurance is charged. This employee contribution rate for those who qualify is rising from 11% to 12%.
Those who must pay a contribution over the upper earnings limit, estimated as those earning more than £817 a week, will see that rise from 1% to 2%.
Housing
A new stamp duty rate of 5% will be charged on residential property purchases of more than £1m. The ground was prepared for this change by Labour's Alistair Darling in his final Budget as chancellor.
The Council of Mortgage Lenders says this will initially affect just over 1% of residential property transactions, primarily in London.
Savings
The annual Individual Savings Account (Isa) limit will rise from £10,200 to £10,680, or £5,340 for a cash-only Isa. Half, or all, of the Isa total can be saved in stocks and shares.
Pensions and benefits
Pension contributions that qualify for tax relief will be reduced to an annual allowance of £50,000 instead of the previous limit of £255,000.
Tax relief for employer-supported childcare will not be available to high-earners who start to receive the benefit on or after 6 April.
Universal child benefit will be frozen for three years from April, at £20.30 for a first or only child and £13.40 for each other child.
Changes to the thresholds in the tax credits system will see payments reduce faster as income rises.
However, eligible partners of those either due to give birth or adopt a child on or after 3 April will gain the right to additional paternity leave and pay.
Changes for businesses
The main rate of corporation tax will fall from 28% to 27% on 1 April, with more reductions to come in subsequent years. The small companies' rate will fall from 21% to 20% on the same day.
Also on 1 April, the rates of landfill tax, aggregate levy, and climate change levy will increase.
Electronic payments will also be required for corporation tax payments and company tax returns.