Bovis doubles profits and resumes dividend payments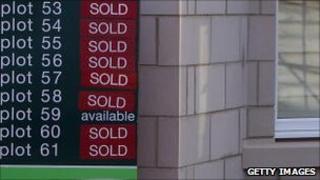 Profits at Bovis Homes more than doubled last year and the firm said it had had an "encouraging" start to 2011.
The housebuilder saw pre-tax profits rise from £7.5m to £18.5m, on revenues up 6% to £298.6m.
Bovis, which expects to open 33 sales outlets in 2011, said customer reservations had risen 11% in the first nine weeks of this year.
Chief executive David Ritchie said 2010 was a year of "strong improvement", and so Bovis had resumed dividend payments.
Economic and consumer surveys have suggested that the housing market's spring selling has been slightly stronger than expected.
Earlier this month Persimmon reported a sharp rise in full-year profits after cutting costs and selling more houses.
However, economists are still predicting that 2011 will be a difficult year as unemployment rises and a squeeze on household spending continues.
Nevertheless, Mr Ritchie said: "The group has also made significant progress with its growth strategy through substantial land investment, a strong pipeline of further land acquisition opportunities and a strong expected increase in active sales outlets.
"Based on a continuation of current market conditions, this growth strategy gives the group confidence in delivering greater volumes and increased profits," he said.
The dividend has been resumed at 3 pence.