Prudential hails record results for 2010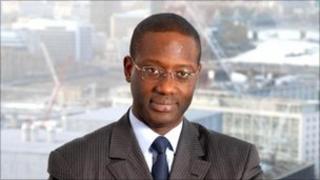 The Prudential insurance group has hailed 2010 as a record year.
Pre-tax profits for the year almost doubled to £1.46bn, and the company has raised its dividend by 20%.
Earnings would have been higher but for the costs of the aborted purchase a year ago of the AIA insurance company in Asia from its parent AIG.
The wasted transaction costs, including a large penalty for failing to complete the deal and foreign exchange hedging, amounted to £377m.
The Prudential said its increased financial strength was reflected in a 20% increase in the total shareholder dividend for the year, to 23.85p per share.
Tidjane Thiam, the Pru's chief executive, said the group had emerged "from the 2008-2009 period with a stronger balance sheet, higher profits, higher cash flows and an increased dividend".
Richard Hunter, of stockbrokers Hargreaves Lansdown, said the Pru was "powering ahead" in Asia.
"This expression of future confidence in prospects should help to mollify shareholders upset by the distraction of the failed AIA approach last year," he said.