Pinewood Shepperton studios to help fund UK films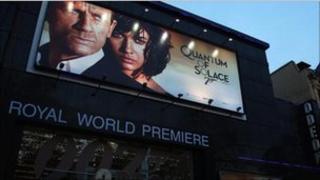 Pinewood Shepperton, the film and television studios group, has said it will invest millions of pounds in British films.
The firm, which unveiled a 31% rise in pre-tax profits to £5.8m, said it was looking to the future with "confidence" despite a poor economic climate.
In 2010, Pinewood's facilities were used for the latest Pirates of the Caribbean and Harry Potter films.
But the firm has unveiled an investment plan for small-budget British films.
The company will target films with production budgets of about £2m each and will invest equity up to 20% per film.
Chief executive Ivan Dunleavy said: "Although our financial commitment to each film will be relatively small, we can, in addition, offer British films access to the world class facilities and production expertise at Pinewood and Shepperton studios which would normally be beyond their budget."
Pinewood also intends new investment in its facilities.
'Significant growth'
Announcing its annual results, Pinewood reported an 8% rise in group revenues to £43.4m, with revenues specifically from film work up 28% to £29.1m.
Mr Dunleavy said: "Pinewood has shown significant growth in all of the key metrics that measure the performance of the business.
"Our television business continued to perform well at the top end of a difficult broadcast market," he said.
The company owns the Pinewood, Shepperton and Teddington facilities, making it Europe's largest provider of stage and studio space.
Pinewood expanded overseas in 2010 with projects in Canada, Germany and Malaysia.