Anheuser-Busch InBev beer sales 'soft' in key markets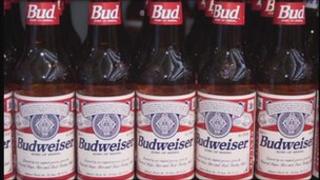 Anheuser-Busch InBev (AB), the world's largest brewer, has forecast weak beer sales over the next couple of months as two key markets recover from problems.
The company behind Stella Artois and Budweiser has unveiled a 39% jump in profits to $1.2bn (£735m) for the last three months of its financial year.
Cost savings were behind the growth, with beer sales for the quarter up 1.4%, and 2.1% up for 2010 as a whole.
But AB said sales in two key markets, US and Brazil, would remain "soft".
High unemployment in the US is hitting beer sales, although there are early signs of improvement, the company said in a statement.
"If sustained, we believe this would improve consumer confidence, positively impacting the beer industry," AB said.
In the US, where AB's market share is about 50%, it shipped 0.9% less beer. It raised prices, however, and shifted some drinkers to higher priced beers.
In Brazil, heavy rains also affected sales, although AB said that Latin America, and also Asia, offered good growth prospects.
Beer volumes in Brazil, where the company has about 70% of the market, grew by 3.4% in the fourth quarter, a sharp slowdown from the 14% seen in the first nine months of 2010.
The company has been trying to establish Budweiser as a global brand. It is also trying to boost sales with new product launches, including Budweiser Lime in China, Stella Artois Black in the UK and Skol 360 and Antarctica Sub Zero in Brazil.