Williams Formula 1 team's shares fall on debut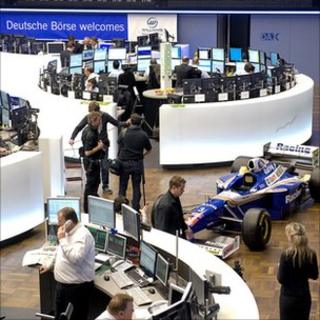 Shares in the Williams Formula 1 team have fallen on their first day of trading on the Frankfurt bourse.
Williams Grand Prix Holdings ended the day 3.8% lower at 24.30 euros, after starting at 25.25 euros, but had been as low as 23.55 euros at one point.
A 24% stake in Williams has been floated, raising about 60m euros ($83m; £50.9m) for the team.
Co-founder Sir Frank Williams said the share listing would help Williams remain an independent company.
"Our listing marks a new era in the history of the team," he said.
"Williams' future as an independent constructor is sustained by this listing, providing us the base from which to further grow."
Williams chairman Adam Parr cautioned against reading too much into the early falls in the shares.
"Its not an easy moment to be born into the financial market," Williams chairman Adam Parr told the Reuters news agency.
He added that early trading was not usually indicative of the general growth potential of the company.
Sir Frank will remain majority shareholder and team principal.
Williams are one of the most successful teams in F1, but they have slipped from the pedestal they occupied when they dominated the sport for much of the 1980s and 1990s.