Egg credit cards bought by Barclays bank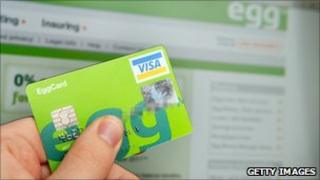 Barclays has agreed a deal to buy Egg's more than one million UK credit card accounts from US bank Citigroup.
Barclays said it would integrate the accounts, valued at £2.3bn, into its own credit card arm. The terms of the deal were not disclosed.
The purchase, which is subject to regulatory approval, is expected to be completed before the end of June.
Egg, which is based in Derby, was bought by Citigroup from Prudential in January 2007.
Prudential itself took control of Egg in 2005.
There had been speculation that Barclays would take over Egg's credit card business for a number of months.
Barclays said it was "very pleased" to welcome Egg's customers.
Citi said it was "committed to working with Barclays on a seamless transfer of the customer accounts, ensuring continuation of the high level of service to which customers are accustomed".