US says China's Baidu is notorious pirated goods market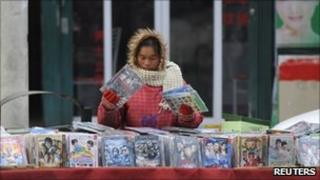 The US has put China's top search engine Baidu on a list of "notorious markets" for counterfeit and pirated goods.
The US Trade Representative (USTR) accused Baidu of steering consumers to third-party websites where pirated material is hosted.
Baidu is the most-visited website in China and among the top 10 in the world, USTR said.
Critics accuse China of not protecting intellectual property rights.
Baidu's spokesperson Kaiser Kuo declined to comment when contacted by the BBC.
Hurting business
In its report, the USTR also highlighted what it said were illegal sales through retail outlets and Chinese markets.
"Industry reports that personal computer malls throughout China, such as Hailong Mall in Beijing and Yangpu Yigai digital square in Shanghai, sell computers with illegal operating software and other unlawfully pre-installed software," it said.
The USTR said that the production and sales of counterfeit goods were detrimental to the growth and success of businesses across the globe.
"Piracy and counterfeiting undermine the innovation and creativity that is vital to our global competitiveness," said USTR's Ron Kirk, who is President Barack Obama's principal trade advisor.
"These notorious markets not only hurt American workers and businesses, but are threats to entrepreneurs and industries around the world," he added.
In its bid to protect American businesses against piracy, the US Chamber of Commerce has urged the government to block foreign websites that sell illegal goods from operating in the US.