Groupon expands into China amid intense competition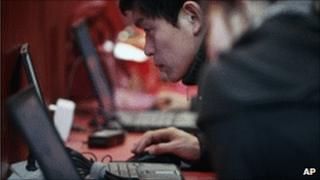 Daily-discount website Groupon has started operations in China, taking its electronic-commerce platform to the world's largest internet market.
The site will be called GaoPeng.com in China and is a partnership between Groupon and Chinese internet giant Tencent.
US-based Groupon offers discounts online to about 50 million users.
Analysts say Groupon could face tough competition from Chinese companies offering similar services.
"Discounts will always be popular but the question is, will Groupon be more popular then the other websites?" said Paul Wuh of Samsung Securities.
"There are many entrenched companies already offering this product," Mr Wuh added.
Email offers
Tabao, China's largest electronic-commerce website, is one such company.
It launched a group-buying website last year.
Groupon's Chinese operation, GaoPeng.com, will send out daily emails offering discounts at shops in China.
To start with the service will only be available in Beijing and Shanghai. The plan is to then expand the service to other cities.
The website is open from Monday for user registrations, and will begin sending out deals in March.