KPMG says UK firms 'paying the true cost of price cuts'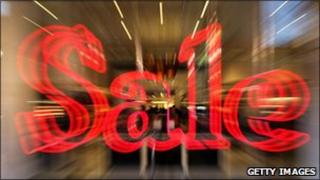 Price cutting by firms since the recession has cost UK businesses £20bn ($32bn), according to a new report by the accountancy firm KPMG.
KPMG said that in an effort to maintain profits, firms had slashed prices to an "excessive" and unsustainable level.
It said business leaders could have improved their margins if they had acted less aggressively on pricing.
KPMG surveyed 200 business leaders for its report.
"Not surprisingly, firms reacted very quickly to the financial crisis, discounting prices across the board, impacting both demand and profitability," said Martin Scott, partner at KPMG.
"The legacy has been dramatic and in many industries recession-driven discounting has fundamentally eroded the value of the market," he added.
Cost structures
KPMG said that the discounting of prices had been going on for a number of years before inflation became an issue, and current price increases reflected the value of commodities.
"So the starting point is a place where people already suppressed prices and what we see now, when prices are going up, is largely input costs for fuel and things like VAT flowing through rather than actually increased profits for retailers and manufacturers," said Mr Scott.
He argued that companies now needed to adapt their cost structures away from the models they adhered to during pre-recessionary times.
Firms needed to look to their manufacturing methods and distribution networks and adjust them to a more austere climate, a climate where customers have become accustomed to paying less for goods and services, he said.