Chinese telecom company Huawei open to US investigation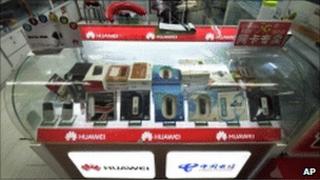 Huawei, a Chinese telecom equipment maker, has said it would welcome a formal investigation by US authorities after a takeover bid was halted on security concerns.
Huawei made the appeal in an open letter on its website.
Last week, a US security panel rejected Huawei's purchase of American computer company 3Leaf systems.
Huawei was founded by ex-Chinese army officer Ren Zhengfei, and there are concerns it still has military links.
'Misperceptions'
The company has played down any ties to either the military or China's government.
In its letter, Huawei said that "over the past 10 years, as we have been investing in the US, we have encountered a number of misperceptions".
It said that these included unfounded and unproven claims of close connections with the Chinese military, disputes over intellectual property rights, allegations of financial support from the Chinese government and threats to the national security of the US.
"We sincerely hope that the United States government will carry out a formal investigation on any concerns it may have about Huawei," the company said in the letter.
Blocked deal
Huawei, which has also had earlier US deals blocked on security concerns, bought 3Leaf in May 2010 for $2m (£1.2m).
However, a review by the Committee of Foreign Investment in the United States said the deal should not go ahead.