Ensco to buy Pride International for $7.3bn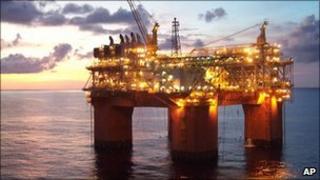 UK drilling group Ensco has announced a deal to buy US rival Pride International for $7.3bn (£4.5bn) that would create the world's second largest offshore drilling company.
The combined group would have 74 rigs covering all the major global oil markets, the companies said.
The deal would lead to cost savings and greater resources for building more rigs, they added.
Deep water drilling was dealt a blow by the BP Gulf of Mexico oil spill.
Analysts say the spill could lead to further consolidation among oil rig operators.
Cash and shares
The combined company would save $50bn a year from 2012, Ensco said.
"The combination is an ideal strategic fit, as our rig types, markets, customers and expertise complement each other with minimal overlap," said the company's chief executive Dan Rabun.
Mr Rabun will head up the combined company, which will continue to be based in the UK.
Under the terms of the agreement, Pride shareholders will receive 0.48 newly-issued shares of Ensco plus $15.60 in cash for each share in Pride.
Following the announcement, Pride shares rose 16% to $39.80. Ensco shares fell 4.5% to $51.98.
The deal needs regulatory approval but could be completed during the second quarter of this year, a joint statement said.