Vince Cable urges companies to increase apprenticeships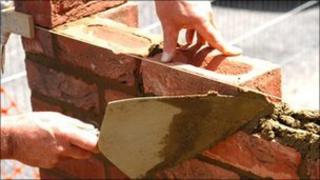 The government is hoping UK firms will create 100,000 more apprentices by 2014, as Apprenticeship Week begins.
Business Secretary Vince Cable said investment in training new generations of skilled workers would be key to sustainable economic growth.
As part of that commitment the government is to make £1.4bn available for apprenticeships in 2011-12.
He said businesses and young people should see apprenticeships as "a first-class way to start a career".
Manufacturing plea
Mr Cable said firms should follow the example of British Airways, British Gas, BT, Superdrug, Jaguar Land Rover and Proctor and Gamble, in offering apprenticeships.
"Some of the most prestigious companies in England - large and small, public and private - employ apprentices and benefit from doing so," he said.
Meanwhile, Britain's biggest trade union, Unite, has called on the government to make more funding available to make manufacturing apprenticeships more attractive.
Unite general secretary Len McCluskey said: "The government needs to make sure that funding is available to schools and careers services to show that there is nothing wrong with manufacturing."