High cost to trace shares exposed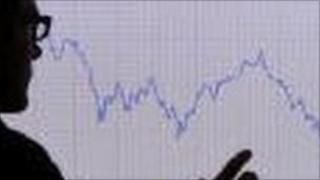 A company which tracks people down to reunite them with their shares charges five times as much as if they do it themselves, the BBC has found.
ProSearch charges up to 17.4% of the value of the shares and any unpaid dividends.
But people going direct to its parent company, the share registrar Equiniti, can pay a fraction of that cost.
The firm said it made clear to customers that it offered a voluntary service.
Caya Edwards told BBC Radio 4's Money Box programme that she was charged £406.94 to get back dividends of £306.39 and reunite her with 255 BG Group shares.
ProSearch kept the dividends to pay the fee and sold eight of her shares to pay the balance.
She accepted the offer after she was told by the registrar that held her shares there was no alternative.
"I rang up and asked if, now I was aware of those dividends, I could be given the money without going through ProSearch.
"They said 'no, it is in the hands of ProSearch. You can only get hold of them by going through ProSearch.'"
Optional service
The share registrar for BG Group shares is Equiniti, which also owns ProSearch.
It would not comment on what Mrs Edwards had been told. But it said that the letter it sends out makes it clear that the service is "voluntary".
But, in a written statement, BG Group said: "The advice that Mrs Edwards should have been given by the ProSearch phone line was that the programme is entirely voluntary.
"She should also have been advised that she could reclaim her dividends by contacting the share register directly and given instructions about how to pursue these options."
The BBC has learned that if Mrs Edwards had gone direct to Equiniti the total cost to replace her share certificate and get her dividends would have been just £74.11.
If all she had needed was to register a simple change of address that would have cost nothing.
Mrs Edwards had a fairly small shareholding worth about £3,000. Someone with £20,000 of shares would normally pay ProSearch £3,480 in fees. If they went directly to its parent company, Equiniti, the charge would be just £40, plus an indemnity fee of £83.95 - a total of £123.95.
Other share registrars make similar charges.
Doing it yourself
After complaining to ProSearch and Equiniti, Mrs Edwards had her fee refunded in full, which ProSearch said was "a gesture of goodwill".
A ProSearch spokesman added: "There is an amount of money involved in tracking them down. It can be a huge amount of work - we make it clear that it is a voluntary service, and offer a free helpline."
People who are approached by a share search firm can find the name of the registrar by calling the company which issues the shares.
Registrars will normally reinstate share certificates for a modest fee and note a change of address at no cost.
BBC Radio 4's Money Box is broadcast on Saturdays at 1200 GMT and repeated on Sundays at 2100 BST.