Viacom revenues hit by falling DVD sales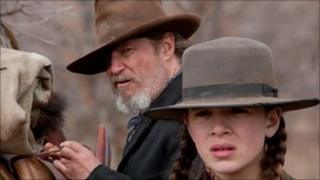 US media group Viacom has reported disappointing quarterly revenues.
Despite a 10% jump in advertising revenues, the group made only $3.8bn (£2.4bn) for the last three months, down 5% on a year ago and well below analysts' expectations of $4.1bn.
The culprit was film studio Paramount Pictures, where a spate of box office hits such as the Fighter and True Grit failed to offset a slump in DVD sales.
Viacom's net profits for the quarter were down 12% to $610m, as expected.
Overall revenues at the group's film entertainment arm - which includes Paramount - fell 16%, according to its quarterly results.
The drop was partly due to a very strong performance a year ago, when DVD releases of Star Trek and the latest Transformers film swelled home entertainment sales.
Even the firm's rapid advertising growth underwhelmed markets, as it paled in comparison to more stellar performances by rivals Time Warner and News Corp.
Music channel MTV provided another bright point in the company's results, thanks to a string of successful new programmes.
"MTV is back on the moment," said chief executive Philippe Dauman. "Last quarter MTV had three of the top five original cable series with Jersey Shore, Teen Mom and 16 And Pregnant."