US manufacturing output accelerates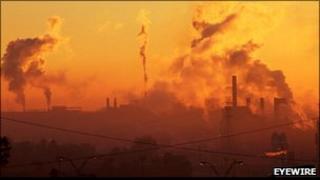 US factory output increased at its fastest pace in seven years last month, according to a survey from the Institute for Supply Management (ISM).
The body said that its index of manufacturing activity rose to a higher-than-expected level of 60.8 in January, up from 58.5 in December.
Any value above 50 indicates expansion in the manufacturing sector.
It was the 18th month in a row that the sector has shown expansion. The latest reading is the highest since May 2004.
"The continuing strong performance is highlighted as January is also the sixth consecutive month of month-over-month growth in the sector. New orders and production continue to be strong," said Norbert Ore, chair of ISM.
Encouraging signs
Eurozone manufacturing output also accelerated in January, beating expectations.
The Markit Manufacturing Purchasing Managers' Index (PMI) for the eurozone rose to 57.3 in January from 57.1 in December.
There was also a record rise in the cost of raw materials, the highest since the survey began in 1997, suggesting increasing inflationary pressure on firms.
However, there were encouraging signs for those countries within Europe worst affected by the financial crisis.
"The data also show a reassuring improvement in the periphery, for manufacturing at least, with Ireland and Italy in particular seeing growth leap higher in January," said Chris Williamson at Markit.
Manufacturing in the UK, which is not a member of the eurozone, expanded at its fastest pace since records began in 1992, according to a survey released by the Chartered Institute of Purchasing and Supply.