China Baidu search engine profits more than treble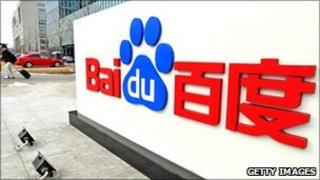 Quarterly profits at Chinese internet search engine Baidu have more than trebled as its dominance in its homeland continues.
Net profit between October and December was 1.16bn yuan ($175.9m; £110m), up from 427.9m yuan a year earlier.
Revenue was 2.45bn yuan, slightly above analysts' expectations.
Baidu now commands more than 70% of China's search engine market, a figure that has risen following a spat between Google and the Chinese authorities.
Last year Google threatened to pull out of China in a row over censorship.
Baidu said it would work to integrate its search technology with other online activities such as e-commerce and social networking.
"This has been another quarter of outstanding performance for Baidu, with market momentum and our continued improvement in monetisation fuelling top line growth," the firm's chairman and chief executive Robin Li said.
"Baidu continues to build upon our clear leadership in China's search market," Mr Li added.