Pensions timebomb to be studied by Lord John McFall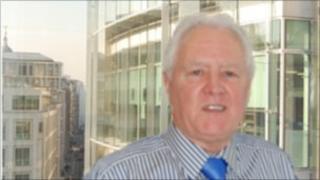 Many young people are facing a "long retirement spent in poverty", according to the head of a new review into private sector pensions.
Lord McFall, the former chairman of the Treasury Committee, has been commissioned to investigate the state of the sector by the National Association of Pension Funds (NAPF).
The review comes after a NAPF poll found 55% of workers believe they have insufficient retirement savings.
The report will be finished in October.
Longevity
The pensions landscape has been changing as people in the UK are living longer, and many occupational pension schemes have become less generous.
With families feeling the financial squeeze, pensions have dropped down the list of priorities for some workers, the poll suggests.
Some 43% of those asked said that they could not afford to save for retirement.
Lord McFall's review will be funded by, but independent of, the NAPF. He said that this was a particular issue for young workers who were already facing a burden of debt.
And this was despite changes, being introduced in 2012, that will see workers automatically enrolled into a pension scheme, unless they earn a very low wage or opt out themselves.
"Half the workforce in on a collision course with a long retirement spent in poverty," Lord McFall said, adding it was "unacceptable that so many will head into old age worried about how they're going to get by".
"Even with auto-enrolment, up to nine million people risk being left behind, and we have to make it easier for everyone to save more," he said.
"We will look at different types of pension and savings products, tax incentives, and the regulations faced by employers."
'Trust'
The government's coalition document pledged to "reinvigorate occupational pensions". The NAPF estimated that 19 million people out of the total workforce of 28 million were in the private sector.
Lord McFall said he wanted the review, called the Workplace Retirement Income Commission, to provide evidence that would inform the government's policy, as well as the increase employers' understanding of pensions and educate workers.
He said it would also study how to reestablish "trust and confidence" in the workplace pensions system.
He agreed with the results of the poll of more than 4,000 people, which found that 79% of those asked said the UK required a simpler pensions system.