TNK-BP Russian partners move to block a dividend payout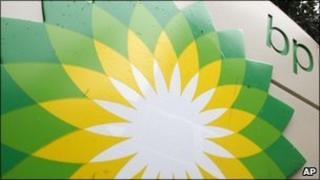 BP's Russian partners in joint venture TNK-BP will not approve payment of $1.8bn (£1.1bn) dividends for the October to December period.
The AAR consortium, which owns half of TNK-BP, announced the decision a day before BP's results when it is expected to confirm the resumption of dividends.
It suspended them after the Gulf of Mexico oil spill.
Also on Tuesday, a London court will hear AAR's lawsuit against BP's Arctic deal with state-owned Rosneft.
Under that deal, Rosneft and BP agreed to swap shares and create a joint venture to exploit Russia's Arctic shelf.
But TNK-BP's Russian partners argue that under the joint venture's shareholder agreement, both AAR and BP should get involved in new projects in Russia only through TNK-BP, unless one of the partners refused to participate in the project.
'Fast track arbitration'
A BP spokesman told the BBC Russian Service that it was for TNK-BP's board, and not just the Russian shareholders, to decide on whether the October-December dividend should be paid.
TNK-BP's board is due to meet on 18 February.
The joint venture's dividend payouts, half of which are payable to BP, have been a source of income for BP.
BP's shares fell 0.7% in London afternoon trading, while the FTSE 100 index was down 0.2%.
Meanwhile, a BP spokesman said on Sunday that the company had offered the AAR consortium the option to enter "fast track arbitration" in Sweden to settle the dispute between TNK-BP's shareholders over the BP-Rosneft partnership.
"If both sides do not agree [to fast-track arbitration] it can still go to arbitration, but it can take much longer," he said.
Russian Deputy Prime Minister Igor Sechin, who is also Rosneft's chairman, said last week that he was going to meet TNK-BP shareholders soon in an attempt to overcome all the differences between them.
Previous row
It is not the first shareholders' dispute in TNK-BP, which accounts for a quarter of BP's output.
In 2008, Bob Dudley, who was then TNK-BP's head, had to leave the post and the country as a result of a conflict between BP and the Russian oligarchs behind AAR.
The Russian partners accused Mr Dudley, who now heads BP, of running TNK-BP like a BP subsidiary. BP engineers also left Russia during the spat.