One in 20 people hit by scams in 2010, OFT says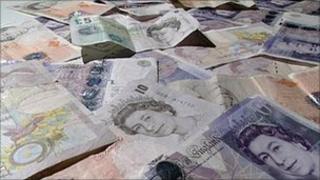 Scams hit one in 20 people in the UK last year, with most losing money by handing over bank details or paying upfront fees.
The Office of Fair Trading (OFT) said that 39% of those who lost money were the victims of two particular scams.
These trick people into giving bank details or paying an upfront fee assuming they are entitled to an inheritance or donating to charity.
People were taken in by the authenticity of the request.
Campaign
The OFT said that 39% of those who had suffered from a scam did not report it to the authorities.
Michele Shambrook, operations manager of advice service Consumer Direct, said: "Scammers are using ever more sophisticated and cunning tactics to dupe people out of their cash."
A campaign is being launched as part of Scams Awareness Month calling on people to drop scam mailings they have received into designated bins or boxes at local libraries and public areas across the country.
These will be used to try to raise awareness of the issue.