US pending home sales show signs of recovery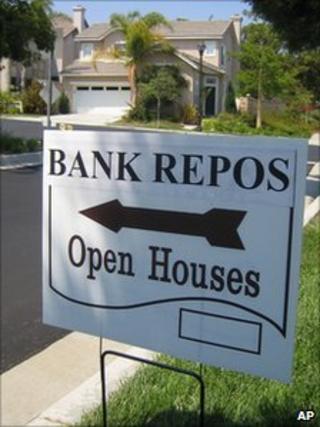 The number of newly signed sale contracts on existing US homes registered another uptick in December, beating analysts' expectations.
Pending home sales increased 2% in the month, according to the National Association of Realtors, following a downwardly-revised 3% rise in November.
The data is an early indicator for the housing market, as usually a contract is signed weeks before a sale closes.
But some economists warn the rise may be down to sales of repossessed homes.
Separate data released yesterday showed that sales of newly built homes also recovering, but from a heavily depressed level, as house-builders are unable to compete with a flood of foreclosed properties being auctioned off by banks.
The latest data from the National Association of Realtors adds to the picture of a market that may finally be past its worst.
"This shows housing is moving up from a low level again," said Steven Wood, chief economist at Insight Economics in California. "But with the glut in existing homes, housing won't be a significant contributor to [economic growth] this year."