H&M profits hit by higher cotton price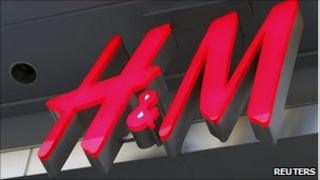 Fashion retailer H&M has reported a fall in profits for the final three months of the year due to the higher cost of raw materials.
Net profit came in at 5.5bn kronor ($849m; £534m), down 11% on the 6.15bn kronor it made a year earlier and a bigger drop than analysts had expected.
Revenue climbed 6% to 34.8bn kronor.
The company highlighted the rising cost of cotton as a major factor in the profit fall, and analysts noted the strengthening dollar had hit the firm.
H&M buys most of its raw materials in the US currency, which strengthened against the euro in the final quarter last year. Most of the company's sales, however, are in euros.
"Raw material prices have increased - cotton prices for example almost doubled in 2010," said H&M chairman Karl-Johan Persson.
"H&M has to adapt to changing conditions but always in a way that is in accordance with our business concept - to offer customers fashion and quality at the best price."