AstraZeneca profit rise helped by Crestor sales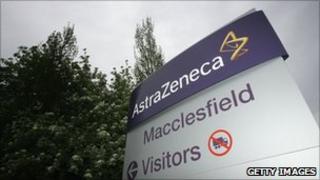 AstraZeneca has reported a 2% rise in annual pre-tax profits - helped by higher sales of its cholesterol treatment Crestor.
The pharmaceutical giant made profits of $10.98bn (£6.9bn) in 2010, with sales up 3% to $33.3bn.
It said falling US profits, amid competition from generic drugs as patents lapsed, was offset by good growth in the rest of world.
Sales in emerging markets exceeded $5bn for the first time, it added.
"The coming years will be challenging for the industry and for the company as its revenue base transitions through a period of exclusivity losses and new product launches," AstraZeneca said.
As well as double-digit sales growth for Crestor, Astra also saw strong revenues from Symbicort, an asthma treatment, and Seroquel XR, a medicine for bipolar disorder.
But last month, the Anglo-Swedish firm cancelled further development of its antibody Motavizumab for the prevention of a respiratory virus - a move which forced it to write-down $445m in its results.
Also last month, US regulators further delayed approval of the company's heart drug Brilinta.
The firm returned $2.1bn to shareholders in 2010 after buying back shares and said it planned to hand over $4bn this year.
AstraZeneca employs more than 67,000 people worldwide including 11,000 in the UK, with sites at Macclesfield and Wilmslow in Cheshire, Luton, Loughborough, Edinburgh and Brixham in Devon.