Talk Talk to axe 580 administrative staff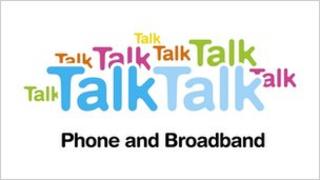 Telecoms company Talk Talk is to cut 580 administration jobs - nearly 13% of its 4,500-strong UK workforce.
It comes as the firm seeks to integrate three separate businesses it has inherited through recent acquisitions, including that of Tiscali last year.
"This has created a level of duplication, and it is now time to address that," said chief executive Dido Harding.
She said that customer-facing staff would be relatively unaffected.
The firm has undergone rapid growth in customer numbers through a mixture of cheap offers and acquisitions of rivals.
However, the takeovers have left it with multiple parallel IT, financial and human resources departments that it now wants to combine.
The job cuts will affect staff in London, Warrington, south Manchester and Preston.
"Our priority is to run more efficiently and effectively while continuing to enhance the quality of service we provide," said Ms Dido.
"To that end, we have maintained our level of customer support and safeguarded customer service roles as much as we possibly can."
Both Talk Talk and Tiscali were criticised by telecoms watchdog Ofcom last year for aggressive and unfair billing of customers.