Rio Tinto wins Riversdale board approval for bid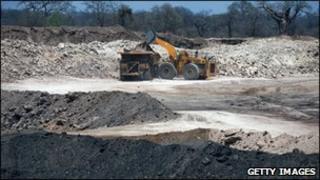 Rio Tinto's $3.9bn (£2.4bn) bid for coal mining firm Riversdale has won the support of the full Riversdale board.
A representative of Tata Steel, NK Misra, who sits on the Riversdale board thanks to Tata's 24.2% stake in the firm, backed the bid.
Riversdale issued a statement saying that no other superior proposal to Rio's bid had been received.
Sydney-based Riversdale has large coking coal projects in Mozambique.
Riversdale said the vote of Tata Steel's representative was made in his capacity as a Riversdale board member and was not an indication of whether or not Tata Steel - Riversdale's largest shareholder - would accept the Rio offer.
Mr Misra had previously abstained on the Rio bid vote.
Separately, an Indian consortium, ICVL, has said it will decide whether to make a rival bid for Riversdale on January 27th.