Tunisia tourists must wait and see on refunds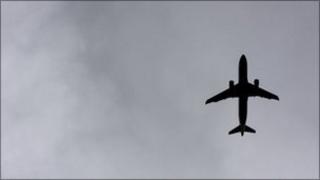 Holidaymakers booked to visit Tunisia from the UK in March and beyond must wait and see whether they will qualify for refunds or alternatives.
The biggest tour operators in the UK have cancelled flights amid unrest in the country.
Thompson and Thomas Cook have also offered refunds or alternative trips in the coming month.
But those travelling in March and during the Easter holidays could lose a deposit if they cancel holidays now.
There has been some criticism of the tour operators, after their counterparts in Germany offered refunds or rearranged holidays to anyone booked before 14 April.
Cancellations
Tour operators have acted on the advice of Foreign and Commonwealth Office regarding travel to the country.
Stablemates Thomson and First Choice have cancelled flights to Tunisia up to and including 26 January.
These customers, as well as anyone booked up to 16 February can make free amendments to their travel plans.
Thomas Cook has cancelled flights up to and including 2 February, and has set a deadline of 28 February for free booking amendments. This includes the half-term holiday for many UK families.
The tour operators had placed Tunisia near the top of their travel destination promotions this year.
They pointed out that changes to alternative venues was conducted on a first come, first served basis, and there was only a limited number of holidays in alternative destinations, especially during peak times.
Those travelling after the deadline dates must wait for updates, or face losing money on their bookings if they cancel now. Travel insurance policies would also be very unlikely to cover cancellation costs for these people.
Meanwhile, budget airline Ryanair is threatening to turn away passengers arriving at check in without their pre-printed boarding pass.
The airline said the boarding card reissue facility might be withdrawn, following a ruling by a judge in Spain that said it was illegal for the no-frills airline to charge 40 euros for the service.