Mulberry fashion group reports strong Christmas sales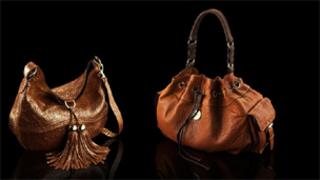 The luxury fashion group Mulberry has said that its full year results will be better than expected following strong Christmas sales.
Sales in its own stores rose 66% in the six weeks to 15 January compared with the same period last year, while sales in other full-price stores were up 70%.
The group said that margins had been strong because more products had been sold at their full price.
Results for the year to the end of March 2011 are due out on 16 June.
The company, which is best known for its handbags, is already having a strong year.
In December it reported pre-tax profits of £4.7m in the six months to 30 September, compared with £1.5m a year earlier.
Earlier in the week another luxury brand, Burberry, said that its results would be at the top end of expectations following strong sales.
Burberry has been pursuing a policy of never discounting certain of its core products.