Regulation for financial advisers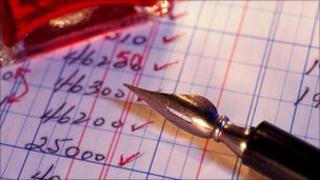 Investment advisers must hold accreditation in order to operate in the UK from the start of 2013, the City watchdog has announced.
The change comes after a long-running review by the Financial Services Authority (FSA) that aims to bolster public confidence in financial advice.
An adviser will need to sign up to a code of ethics, be qualified and have up-to-date knowledge.
The rules cover independent advisers as well as those working for institutions.
That means advisers employed by banks and insurance companies would also require the accreditation, called a Statement of Professional Standing.
Best interests
The accreditation, which will be managed by organisations licensed by the FSA, should ensure that advisers "act in the public interest".
"Rebuilding trust between customer and adviser is absolutely vital for the future prosperity of the retail investment market," said Sheila Nicoll, of the FSA.
The watchdog also confirmed that from the start of 2013 advisers will no longer receive commission for selling investment policies.
In the past, the financial advice industry has thrived on salesmen earning commission from insurance firms and fund mangers in return for advising clients to invest in their policies.
But commission payments have been at the heart of mis-selling scandals involving policies such as mortgage endowments and personal pensions.
From 2013, advisers must make clear to customers how much they will charge for services, but these could be paid in instalments, rather than upfront.
Qualifications
The new regulations also state that investment advisers must complete 35 hours a year of continuing professional development.
Of this, 21 hours must be structured - such as courses, lectures, seminars and workshops.
Research by the FSA has found that 70% of advisers in the UK already achieve this level of ongoing training.
The Financial Services Skills Council had called for a transition period to allow advisers to keep working while studying, in order to prevent a shortage of advisers.
Earlier in the week, Barclays was fined £7.7m by the FSA and must also pay up to £60m compensation to customers of two investment funds because staff gave poor advice.
Barclays sold Aviva's Global Balanced Income Fund - the Balanced Fund - and the Global Cautious Income Fund - the Cautious Fund - to 12,331 people with investments totalling £692m.
But many were exposed to more risk than they were comfortable with, and found they lost money when the economic crisis struck.