Rural UK could get cheaper broadband under Ofcom plans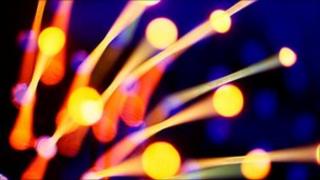 Rural parts of the UK could be set for cheaper broadband under plans set out by the communications regulator.
Ofcom has proposed reductions in the prices BT can charge internet service providers (ISPs) in parts of the country where BT is the sole provider of wholesale broadband services.
Ofcom wants BT to reduce its wholesale charges by between 10.75% and 14.75% below the RPI measure of inflation.
The plan could benefit an estimated three million homes and businesses.
It is mainly in rural areas where BT is the only provider of wholesale broadband services.
Ofcom said its proposals could increase competition between retail ISPs.
After a period of consultation, Ofcom expects to publish a statement in the summer, shortly after which the price controls are planned to come into effect.
A spokeswoman for BT said: "It is key that the details strike the right balance between control and incentives to invest in rural areas.
"As the UK's main investor in rural broadband, we will engage fully in the consultation process which follows to make our case."
Consumer Focus welcomed the move by Ofcom, but said that in some remote areas people were still waiting for broadband to reach them, and the emphasis needed to be on government plans for everywhere in the UK to have faster broadband by 2015.
"However, where there are fewer customers and profits are lower, this may not happen," said Adam Scorer from the watchdog.
"People in these more remote areas need to be assured by the government that alternative plans are in place and that the money earmarked to tackle this issue will be enough."