China's Alibaba boosts deliveries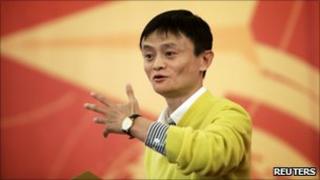 Alibaba, China's largest e-commerce group, is planning a major investment in a network of warehouses to help speed up the delivery of goods ordered online.
Up to $4.5bn (£2.8bn) will be spent on the network, and on supporting logistics firms.
Alibaba will provide about one-third of the money for the investment, with the rest coming from financing partners.
The firm said it wanted to remove bottlenecks to e-commerce in China.
"Hopefully within 10 years' time, anyone placing an order online from anywhere in China will receive their goods within eight hours, allowing for the virtual urbanisation of every village across China," Jack Ma, the founder, chairman and chief executive of Alibaba Group said.