Facebook: Goldman Sachs excludes US investors from deal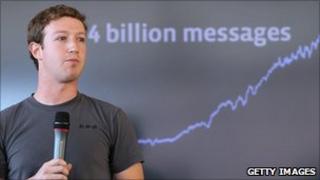 Goldman Sachs is to exclude US investors from a $1.5bn investment in Facebook, the social networking site.
Investors from outside America will be able to take part in the private placing of Facebook shares.
In a statement the investment bank cited "intense media coverage" for its move to pull the offer from US clients.
There has been speculation that the investment plan might breach US regulations designed to restrict share trading in private companies.
Wealthy investors are queuing up for a slice of Facebook, the world's largest social networking site, which reportedly has a market value of $50bn.
But the Securities and Exchange Commission (SEC) is watching closely, amid concern that by staying private Facebook is able to by-pass public disclosure rules.
Under US securities law, if more than 500 investors hold a private company's shares, the firm is required to register with the SEC and file public statements.
The exclusion of US investors is unlikely to affect plans for Facebook to raise the $1.5bn, although it will mean some wealthy individuals and companies being denied a chance to buy into a fast-growing firm.
Goldman began marketing the fund-raising to some of its key clients late last year, after which the SEC launched an inquiry into the placing.
Goldman's statement said: "We regret the consequences of this decision, but Goldman Sachs believes this is the most prudent path to take."
Mr Zuckerberg has seemed in no hurry to float his company on the stock exchange, although many analysts believe the SEC's concerns now make it more likely.