Opec unlikely to boost oil output despite soaring price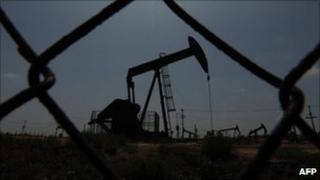 The Opec oil producers' group has signalled that it is unlikely to boost output, despite the price of crude nearing $100 a barrel.
The United Arab Emirates' oil minister said he was not concerned about $100 oil, echoing comments from other Opec members Iran, Venezuela and Algeria.
"There is no shortage of oil, the market is well supplied," said Mohammed bin Dhaen al-Hamli.
But the International Energy Agency said oil's price rise was "alarming".
There was speculation that the members of Opec, which accounts for more than 40% of global oil output, might hold an emergency meeting soon to discuss the rapid increase in the price of crude.
However, with several Opec members appearing to be at ease with the price rise, a meeting looks increasingly unlikely.
Although the higher price earns Opec members greater revenues, the organisation is also aware that it could choke off global economic recovery. An output increase would help to cool prices.
Brent crude was trading at almost $98 a barrel on Monday, nearing a 27-month high.
Nobuo Tanaka, head of the International Energy Agency, an adviser to 28 industrialised countries, said the "alarming" rise in the oil price would be damaging.
"We are concerned about the speed of the rising oil price, which can harm the growth of economies. If the current price continues, it will have a negative impact," Mr Tanaka said.
But Venezuela's Energy Minister, Rafael Ramirez, described the price of $100 a barrel as "fair value".
He told the Reuters news agency: "We don't think [the price rise] impedes the recovery of the global economy. Venezuela does not consider that an extraordinary or emergency Opec meeting is necessary."