Farm shops' loyalty card launched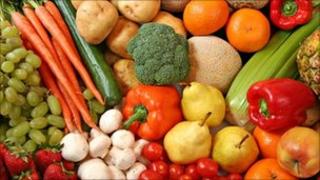 A new loyalty card scheme has been unveiled by farm shops and providers of local produce.
The programme aims to follow the success of loyalty schemes that have been taken up widely by supermarket shoppers.
The retailers will take the financial hit from the discounts, overseen by the Ice organisation.
An estimated 85% of British shoppers hold a loyalty card, according to market researchers TNS.
Discounts
The new scheme is similar to a supermarket loyalty card in that shoppers get points for each pound they spend in the participating shops.
These credits can then be used for discounts on subsequent purchases.
Jude Thorne, chief executive of Ice, said shoppers now expected reward schemes, and would consider the discounts when drawing up their weekly budgets.
Supermarkets have embraced these schemes as it has allowed them to build up profiles of their customers, and use that information to target them with promotions.
Various sets of independent stores, often grouped in particular localities, have set up loyalty schemes across the UK.