South African retailer Massmart backs sale to Wal-Mart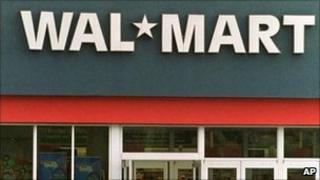 Shareholders in Massmart, South Africa's largest retailer, have approved the sale of a 51% controlling stake in the company to US giant Wal-Mart.
The deal is worth 17bn rand ($2.45bn; £1.54bn).
Unions in South Africa have expressed concern, arguing that Wal-Mart is anti-union.
Wal-Mart has said it will respect contracts and is committed to working with unions.
South Africa's powerful labour federation, Congress of South African Trade Unions (Cosatu), threatened the "mother of all boycotts" in response to the deal.
"We have empirical evidence from other countries where Wal-Mart is operating. It has never done anything for the workers," said Sidumo Dlamini, Cosatu's president.
But the company's chief executive, Grant Pattison, insisted the deal was good for both companies.
"They are a great retailer and we really are looking forward to learning something from them, and teaching them something about Africa," he said.
"We're excited because they're coming as our partners."
A firm foothold in Africa would see Wal-Mart add to its expansion plans.
Declining sales in the US have led to Wal-Mart pushing into emerging markets to maintain growth.