Miliband environmental worries over BP Arctic oil deal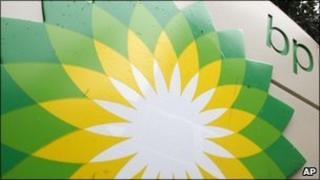 The Labour leader, Ed Miliband, has voiced concern over BP's deal with Russian energy firm Rosneft.
A deal was signed on Friday to exploit potentially huge deposits of oil and gas in Russia's Arctic shelf.
Environmental campaigners have criticised the plans, with Greenpeace saying BP had learned nothing from its failures in last year's Deepwater Horizon disaster in the Gulf of Mexico.
Mr Miliband said finding alternative forms of energy was the way ahead.
'Clean way'
The former climate change secretary was speaking on the BBC's Andrew Marr Show on Sunday.
"I'd be pretty worried about this," Mr Miliband said.
"I think that the lesson of the Deepwater Horizon, the Gulf oil spill, should be that... the task for all of us, private companies, government and so on, is not to just keep digging and digging deeper and deeper for oil.
"It is actually to find those alternative forms of energy that can help us move forward in a clean way."
Continental shelf
The "strategic global alliance" between BP and Rosneft will see the firms exchange expertise in exploring Russia's Arctic region.
The firms will explore in three areas - known as EPNZ 1,2,3 - on the Russian Arctic continental shelf.
The areas cover 125,000 square kilometres in a region of the South Kara Sea.
As part of the deal Rosneft will take 5% of BP's shares in exchange for approximately 9.5% of Rosneft's shares.
'Back door'
But environmental group Greenpeace criticised the deal.
"BP has done little to address the issues raised by the Deepwater Horizon disaster, while last year the Greenland government refused to grant drilling concessions to the company because it wasn't convinced BP has rigorous enough safety protocols," said Charlie Kronick of Greenpeace.
"Now BP has bought its way into the Arctic by the back door.
"It seems the company learned nothing last year in the Gulf of Mexico."
'Lessons learned'
The Rosneft tie-up is BP's first deal since the Deepwater Horizon spill last year, which cost it billions.
UK Energy Secretary Chris Huhne has hailed the agreement as a groundbreaking development.
And, referring to the Deepwater Horizon blast, BP boss Bob Dudley has said that the firm "learned many lessons over the past year".
BP had a terrible 2010 with the Gulf of Mexico spill costing the company at least $40bn (£25bn).