Bovis Homes to resume dividend payments after surprise profits rise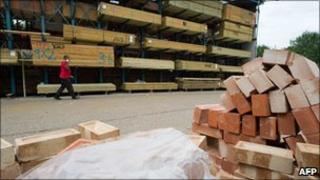 Bovis Homes has said it will start paying dividends to shareholders again after "significant improvements" in profits in 2010.
The group sold 1,901 homes last year, 5% more than in 2009, at an average price of £160,700, 4% up on the previous year.
Together with cost savings, this meant profits should be ahead of expectations for the year, Bovis said.
It added trading this year would be "subdued" due to economic uncertainty.
Bovis is the second UK housebuilder this week to report improved profits after Persimmon said on Thursday its house sales increased last year, both in number and price.
'Positive performance'
"Based on the anticipated 2010 profits and the group's robust balance sheet position, the group will declare a dividend for 2010," a company statement said.
The dividend will be paid in May.
The housing market remains subdued and mortgage approvals remain weak, the company added.
However, it said the longer-term outlook for the market remained positive due to demand and supply imbalances.
"We are pleased with the positive group performance in 2010 and remain confident of our growth strategy," said chief executive David Ritchie.
"Based on current market conditions, this will deliver growth in profits and improved financial returns which will add significantly to future shareholder value."