One in 10 phone cards do not work, says regulator Ofcom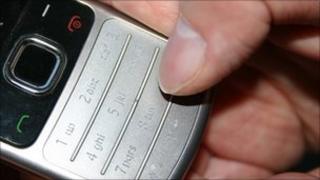 One in 10 international calling cards fails to work - even after customer services are alerted to the problem, a test has found.
The issue was one of a series of problems highlighted during research by the regulator Ofcom last year.
Now Ofcom has said it has launched a crackdown on the advertising and sale of these cards.
At least five million people in the UK use these cards, spending an average of £13 a month on calls.
Pre-paid phone cards are widely sold in shops and newsagents in denominations of £5, £10 and £20. They allow users - primarily from immigrant communities - to make cheap international calls.
The cards work by giving the buyer a Pin code which is revealed by scratching the back of the card and which, in turn, lets them use the service once they have called an access number.
Investigation
During the two-month investigation, 130 cards were bought from the Post Office, IDT, Tesco, Connect, Nobel, Story, Nowtel, Lycatel and iCard.
Ofcom researchers found that iCard, Lycatel and Nowtel provided a quarter or less of the minutes promised in advertising.
The number of actual minutes provided by Connect, the Post Office and Tesco generally matched advertising claims, while IDT Crazy exceeded advertised claims and provided more minutes on calls than announced, Ofcom found.
In September, provider Lycatel agreed to make its charges much clearer in its adverts.
The move came after Ofcom investigated complaints that the adverts had hidden some charges and exaggerated the number of minutes that callers could receive.
Specifically, the company will have to make very clear how many minutes callers will get and how they might be reduced by various fees and charges.
Ofcom's research also found that - across various suppliers - customers were often confused by the charges and terms and conditions of international calling cards, especially those who did not have English as a first language.