Andy Mulholland: Decentralising without losing control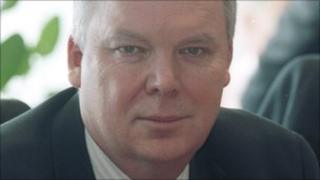 Each week we ask chief technology officers and other high-profile tech decision-makers three questions.
Answering today is Andy Mulholland, chief technology officer of IT services and business consultancy Capgemini.
With headquarters in Paris, France, the technology and outsourcing firm employs more than 106,000 people in 35 countries. During the most recent financial year, ending in December 2009, the company made a profit of 178m euro on a turnover of 8.3bn euro.
What's your biggest technology problem right now?
What has really changed is not the role of information technology in the enterprise, but how technology is changing the enterprise.
Some people call it the consumerisation of IT, but I say that it's just technology becoming an integral part of people's lives. If people want to travel etc, they know they can get all the information they want wherever they are.
But that's not happening at work. People are not supported by technology at work as well as they are at home.
And people want to mingle work and pleasure, the phrase "at work" now describes an activity, not a location, not a structured position. It also means that more and more people want to use their own equipment for work, and that is both the biggest challenge and an opportunity.
We can carry out risk assessments for this, but if you worry about security, don't ask what makes a company secure, ask what makes it insecure.
What we are talking about is an unstructured world, where one is working with people outside the company.
The problem is to figure out what by necessity has to be secure, and where transparency can help people to do a better job. But that's not a simple question.
The driver of change are people, not computers. People want to interact with each other, not the computer.
So now we have to manage a behavioural shift. Last time round this happened was the introduction of email. People started transferring files, and managers hated it. We went from a hierarchical process to a flow of information.
What's happening now with social networks is that you find people that you didn't know have the information that you need. You can get an answer to most problems in two to three hours, but it may be from a person you haven't heard of, in a country that you probably didn't know we operate in.
People who were once confronted by email, are now confronted by social networks. Once again there is a sense of loss of control, just as it was with email. People have to recalibrate.
But people have learned and behave very well indeed.
What's the next big tech thing in your industry?
The next big thing is decentralisation.
The term IT industry dates from 1993, and all of that wave was about centralisation, it was about cost reduction and efficiency. The premise was you do more with less.
Now everything is going the other way, do less with more. The real change is about how you service your markets, how you help people to make a choice. The first revolution is that people become the centre, not computers. The second now is decentralisation.
Once you had a finite number of applications. Now you have an infinite number of apps, you can have whichever resource you want, when you want it, in the cloud.
But there is a problem. I recently spoke to a big US manufacturer, and an executive said "we've broken the bottleneck of IT." Their IT department had been good at delivering an upside of a big system, but could not deliver an upside for small projects.
But the whole purpose of large-scale enterprises is to spot an opportunity and deliver it everywhere, across the enterprise.
A company needs to understand the increasing speed of change, it needs to be across everything, because if everybody does it themselves, you have a problem.
What a business needs is a platform, an infrastructure. You need good quality integration, and on top of that a good API [Application Programming Interface] that allows all kinds of data formats.
The architecture needs to know who you are and what you are allowed to do.
And the IT architecture will be a public private hybrid: the public in the cloud for collaboration, and then the private elements within the company.
If you don't get that kind of platform in place, you will fragment the business instead of optimising it.
What we're seeing is the chief information officer still mainly concerned about structure, compliance, governance, and the CTO is more focused on the transformational approach, how to organise the technology shift.
So there is a difference in the skills set.
What's the biggest technology mistake you've ever made - either at work or in your own life?
I got it wrong more than once with the timing. Timing is the big bugbear in this industry.
For example we thought a big company would bring in a new technology, and it would be rolled out in a certain manner, following a certain take-up curve.
But it is people who decide on the take-up curve, whether it is Yammer, Twitter, the iPhone, the iPad - the take-up curve is now very much driven by customers and I now watch consumer markets and consumer technology like a hawk.
The huge mistake in the industry is that we are looking at technical specs, not at content. For example, who can honestly say they saw the rise of web 2.0?