More people face extra income tax bill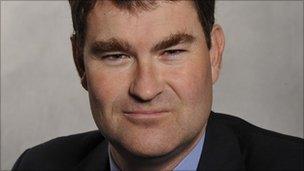 A further 450,000 people will have to pay extra income tax, of £180m, because their tax codes have been recalculated for 2007-08, the government has said.
They are in addition to the six million people who were told in September that their tax payments needed to be changed for 2008-09 and 2009-10.
However, 250,000 state pensioners have been told their tax underpayments for those two years will be written off.
No payments will be demanded of anyone for the years before 2007-08.
People who were overcharged before then will, however, still be given refunds in due course.
The update on the PAYE saga was given to MPs by the Exchequer Secretary to the Treasury, David Gauke, on Tuesday.
"By the end of last year in 90% of cases where HMRC had received all relevant information, customers had received a refund notice or a calculation of overpayment in respect of these years," he said.
"In the minority of cases where the unexpected bill has been caused by HMRC's failure to act promptly on the information received, HMRC have considered claims to be written off under an existing concession.
"Further underpayment notices will not be issued for years earlier than 2007-08," he added.
The Revenue will attempt to recover the money now owed for 2007-08 by altering the taxpayers' PAYE tax codes, thus collecting the money gradually during the 2011-12 tax year.
As before, sums of less than £300 will be written off and people in hardship can apply to have their payments spread over a longer period.
The income tax underpayments by the 250,000 pensioners, for 2008-09 and 2009-10, have just come to light.
However, Mr Gauke made it clear there would be no attempt to ask them to pay.
"These pensioners have not yet been issued with a notice of underpayment but would have a strong case for their underpayment to be written off in line with the [extra statutory] concession," he said.
"HMRC will not require these pensioners to claim the concession individually, but will instead write off all the relevant underpayments," he added.
The huge number of mistakes in PAYE tax codes, and the subsequent errors in the tax that was collected, emerged last year after the HMRC started using a new computer system.
This brought together data previously spread around many different data bases, which meant taxpayers details had often been cross-checked manually, leading to mistakes.
Of the original six million or so people caught up in the HMRC's recalculations, 1.4 million had paid too little income tax, and owe an average of £1,428.
About 4.3 million people had overpaid tax in the two years from 2008-10, and are being refunded an average of £400 each.
The government's lenient approach to state pensioners was welcomed by the Low Incomes Tax Reform Group (LITRG).
"It is pleasing that HMRC took on board our suggestion to review this group of pensioners for whom extra-statutory concession A19 would almost certainly have applied to write off the liability," said John Andrews, chairman of LITRG.
"This way the worry and hassle has been avoided."
However, he added: "It is less good news for those who will be caught with a potential liability for 2007-08."
Related Internet Links
The BBC is not responsible for the content of external sites.