MySpace cutting global workforce by half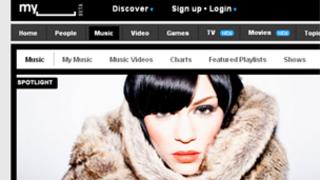 Struggling MySpace is cutting almost half of its global workforce.
The social networking website is getting rid of 500 positions, or 47% of its employees.
The announcement comes as MySpace continues to be eclipsed by Facebook, and as it tries to reinvent itself as an entertainment website.
MySpace was bought by Rupert Murdoch's News Corporation for $580m (£372m) in 2005, but it has struggled to make money for its parent company.
'Legacy issues'
Mike Jones, MySpace's chief executive, said the job cuts were "tough but necessary", and had been taken to put the website on the path towards growth and profitability.
He added: "These changes were purely driven by issues related to our legacy business, and in no way reflect the performance of the new product."
MySpace last announced substantial job cuts in June 2009, when it trimmed 420 positions, which was then 30% of its workforce.
In October of this year, MySpace relaunched its website to put more focus on allowing its users watch videos or listen to music.
It now has around 120 million global users, which compares with more than half a billion for Facebook.
Some analysts have suggested that News Corporation would like to sell MySpace.