More tenants 'struggling to pay rent', says Arla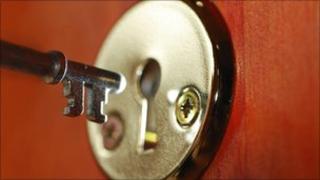 A rising number of tenants are struggling to pay rent to their landlords, according to industry data.
Some 40% of landlords reported a rise in tenants having difficulty paying during the previous six months, the Association of Residential Lettings Agents (Arla) poll found.
Three months earlier, only 35.9% of landlords reported problems. This is the first such rise in 18 months.
Landlords also said more tenants were haggling over rent levels.
However, Arla said tenants in London were less likely to have difficulties paying, even though other industry surveys had suggested that rents were rising faster in London than the rest of the UK.
LSL Property Services recently reported that rents had risen for 10 months in a row - driven most recently by rises in the capital - and that arrears had also risen, with 9.7% of all rents unpaid.
Arla said that job losses and pay cuts were the key reasons for tenants struggling to make their monthly payments.
"At the beginning of last year, we predicted that the number of tenants having difficulties paying rent would increase and unfortunately, this seems to be the case," said Ian Potter, operations manager at Arla.
The poll, which surveyed 554 letting agents, was conducted during the final three months of 2010.