Pension schemes move back to surplus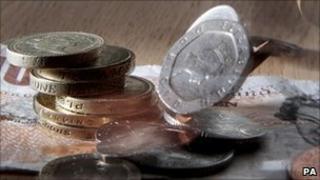 Pension scheme finances improved in December, according to the latest figures from the Pension Protection Fund (PPF).
The UK's 6,560 final-salary schemes in the private sector moved from a deficit of £1bn to a surplus of £22bn.
The PPF said this was due to a 3.4% increase in the value of scheme assets during the month.
These had increased at a faster pace than the cost of paying for pensions, which also rose in December but by 1%.
"During the month of December there was a 3.4% increase in assets mainly due to rising UK and global equities," the PPF said.
"However, liabilities also increased by 1% due to the combination of falling index-linked gilt yields and the time value of liabilities [schemes becoming more mature]."