Boss of chipmaker Advanced Micro Devices resigns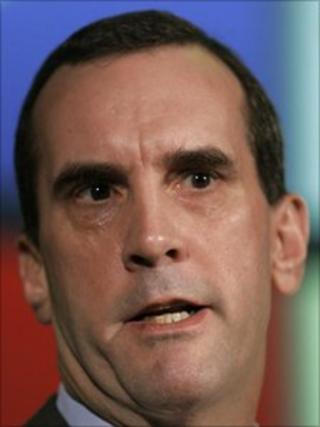 The chief executive of chipmaker Advanced Micro Devices (AMD) has resigned, after what the company said was a "mutual" decision.
AMD said Dirk Meyer had left with immediate effect, and that chief financial officer Thomas Seifert would take on the top job on a temporary basis until a replacement was found.
The company said the change would help it "establish market leadership and generate superior financial returns".
AMD trails behind market leader Intel.
While AMD is the world's second-largest maker of microprocessors, Intel's chips are still used by more than 80% of the world's personal computers.
Mr Meyer, 49, had been chief executive at the California firm since 2008.
Kevin Cassidy, a computer industry analyst at Stifel Nicolaus, said: "I thought he [Mr Meyer] did a good job getting the company into a different direction rather than trying to compete against Intel on a head to head basis."