US consumer watchdog opens office in China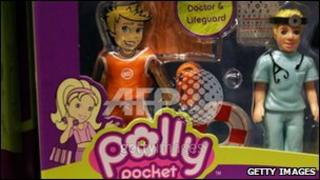 The US Consumer Product Safety Commission (CPSC) has opened its first overseas office in Beijing, China.
The watchdog hopes that the office will help to reduce the number of unsafe products reaching the US market.
Commission head Inez Tenenbaum said that having a local office would be "more proactive and prevent problems from occurring".
There have been several product recalls of Chinese-made goods in the US in recent years.
In 2007, US toy maker Mattel announced it was recalling more than 18 million Chinese-made toys worldwide because of safety fears.
In 2008, US authorities issued a nationwide alert for Chinese-made food products possibly contaminated with melamine.
And problems with Chinese-made plaster-board, or drywall, imported from China in the wake of the Hurricane Katrina disaster has rendered 4,000 US homes uninhabitable.
Improving quality
According to the CPSC, 45% of the consumer products and 90% of all toys sold in the United States come from China and Hong Kong, and slightly more than half of all US product recalls come from China.
However, the CPSC says matters have improved, and China has been working hard to improve foreign consumer confidence in its exports.
"We're seeing an improvement in terms of the quality of products coming out of China," said Ms Tenenbaum.
However, she admitted that enforcement in the Chinese provinces was still a challenge.
The CPSC's office will be located within the US Embassy in Beijing and will have just two employees.
There will be an attache and a safety specialist who will work with Chinese counterparts and help to educate manufacturers about product standards.