Facebook document 'reveals profits and suggests IPO'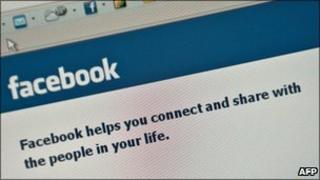 The strength of Facebook's profitability has been indicated in a document circulated on behalf of the social networking site.
Reports say the document, sent by Goldman Sachs to its clients, shows that Facebook made a net profit of $355m (£230m) on revenues of $1.2bn in the first nine months of 2010.
The paper also reportedly showed the firm is seeking to raise $1.5bn.
The fundraising has fuelled speculation that Facebook is set to go public.
Facebook declined to comment.
Investor threshold
Any cash call is likely to attract additional investors meaning that the site could pass a key investor limit.
Under US securities regulations, companies with 500 shareholders or more are required to disclose financial information within 120 days of the end of the year in which they cross the 500-shareholder threshold.
The requirement removes one of the attractions of remaining a private company and often leads to firms going public.
Reports also suggest that the 100-page document states that Facebook expects to exceed the 500 investor limit by 2011.
If so, it would have to start revealing comprehensive financial information by April 2012.
Goldman was also reported this week to have valued Facebook at about $50bn after making a separate investment of $450m in the social networking site.
This valuation is at the high end of estimates and would make it worth more than Time Warner, eBay or Yahoo.