Allen Stanford fraud trial delayed by judge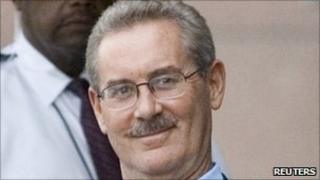 A US judge has delayed the fraud trial of Texan billionaire Allen Stanford after hearing psychiatric evidence that he is suffering from depression.
Mr Stanford is facing trial over allegations that he ran a pyramid scheme based in Antigua which defrauded investors of $7bn (£4.5bn).
He has pleaded not guilty to fraud, conspiracy and obstruction.
US District Judge David Hittner said the trial would not start on 24 January as planned, but set no new date.
Mr Stanford, aged 60, is accused of running a scheme which persuaded investors to buy certificates of deposit from Stanford International Bank, located in Antigua.
Prosecutors have said they "promised returns that were too good to be true".
Mr Stanford has been in custody since June 2009, when he surrendered to the US authorities after a warrant was issued for his arrest.