Creating serendipity: Using knowledge transfer networks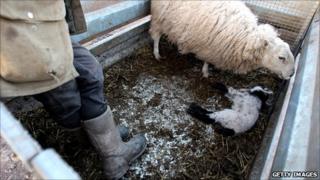 In the 1960s, small machines suddenly started appearing by the streams and rivers in some of the remotest parts of Nepal.
These micro-hydro machines resembled small pumps, and used the flow of the water coming down from the hills to generate cheap and renewable power for villages and farmers.
The technology was first brought to the country by foreign organisations in the 1960s and 1970s, including the Swiss Association for Technical Assistance.
"Almost all micro-hydro was installed in remote parts of the country not accessed by the national grid or with no possibility of grid extension in the coming five years," says Shirish Singh, who heads infrastructure access for the Nepalese arm of Practical Action, a charity that uses technology to fight poverty.
With government subsidies, the technology has taken off. In 1990, there were 700 turbines in Nepal.
There are now about 2,400 in the country, Mr Singh says, and these small turbines scattered throughout the poor nation generate 1.4% of the country's energy.
By 2004, Nepal had become so sophisticated in micro-hydro technology that Practical Action and USAID held a two-week training workshop for Sri Lankan manufacturers to teach them how to make the turbines.
From being taught the technology by Western companies, Nepal has reached a landmark moment - it is able to teach other developing nations about this clean and abundant source of energy harvesting.
'Most innovative'
The micro-hydro example in Nepal is an example of how knowledge transfer can help create industries that did not exist previously from scratch.
Last year, an Asian centre of excellence for micro-hydro opened in Kathmandu. People from Afghanistan, Bangladesh and beyond came to a training workshop to learn about the technology and take it back to their countries.
Knowledge transfer involves companies deciding to share their intellectual property with other companies, or pooling ideas together to create new businesses.
More than simple networking, they connect businesses with academics and innovators and are very popular in the US and Asia, with many networks set up between the two regions.
You would not imagine that Swindon would be a capital of innovation.
The English town does not have the best reputation, but it is where the Technology Strategy Board (TSB) is based. Created in 2007, the TSB is a non-departmental body sponsored by the British government.
"If there is a mission, ours is to make the UK the most innovative nation in the world," says David Coates, the TSB's head of knowledge exchange.
The TSB has 15 Knowledge Transfer Networks set up in the UK, which are organised along different sectors of the economy, such as materials and financial services.
"We want to help people meet others that they would never normally talk to," Mr Coates says.
For example, he says, people in the aircraft-building sector who are familiar with flight simulation should be talking to those in the gaming industry, which uses high-powered graphics simulation.
Of the members of the networks, 15% are academics and 75% come from small and medium-sized businesses. A total of 12% come from outside the UK.
'Ten year's ahead'
Knowledge transfer does not just apply to small firms. Huge corporations do it too.
In June, the steelmakers Sheffield Forgemasters signed a £30m ($46.5m; 35.5m euros) deal with Indian state-run firm Bharat Heavy Electricals Limited (BHEL) to teach it how make steel-forging equipment.
Deals such as these typically involve a fee for the intellectual property, and royalty payments of 1-3% over a period of years in return for hand-holding the party through the manufacturing process.
Peter Birtles, group director of Sheffield Forgemasters, says the deal was better for his firm than investing in an Indian joint-venture, as many competitors have done.
"We work in a very conservative industry, one that is worried about creating future competitors," Mr Birtles says. "Our view is that they will eventually catch up with the West, and it is defeatist to deny them help."
The firm is taking the money it makes from the deal, which teaches the Indians how to make something it has been making for years, and investing it in research on undiscovered ideas for the future.
"So in 10 year's time, when India has caught up to us, we will be at least 10 years ahead in terms of new technologies and advancement."
This model is a much more transactional form of knowledge transfer, but it benefits both parties.
There are substantial benefits for the companies in developing countries - companies in China and Korea that compete with Sheffield Forgemasters have taken decades to get to the same level by going alone.
And Western companies that have a lot of intellectual property but are unable to compete on price and scale have a way to profit from years of innovation. Companies such as Sheffield Forgemasters.
It is the last UK-owned steelmaker in the UK and remains private and profitable, and fiercely protective of its independence.
"We won't be selling our company to an Indian owner, that's for sure," Mr Birtles says.
Small becomes big
On a completely different scale, the TSB's Knowledge Transfer Network in biosciences has a project that helps breed more sheep in Wales.
The project connected farmers, scientists and the Grassland Development Centre at Aberystwyth University to make profitable use of sheep carrying the fecundity gene, which results in more lambs per ewe.
Since the project was started, with grants from the Welsh Assembly, 94 businesses are using the technology, up from 34 at the start.
According to the TSB, 4,500 extra lambs were produced for sale in 2010 as a result of the scheme and there are now 5,500 females with improved fecundity.
In another example, small shoemaker Capulet World and product design firm Sprout Design created a ballet shoe using new materials to address the pain, discomfort and injury of dancers.
Sales tripled within a period of 18 months, and its "pointe" shoe is available across Europe as well as the US, Korea to Mexico.
Capulet World is now in the process of setting up its own manufacturing plant in the UK.
For the TSB, these projects are all about re-creating some of the luck and coincidences that gave us huge leaps in science and technology.
"Serendipity happens all the time," says Mr Coates. "We're just trying to help serendipity."