Barclays Bank sees US lawsuit against it dismissed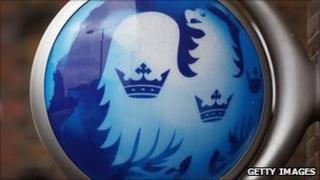 A judge in New York has dismissed a lawsuit which claimed that Barclays Bank had failed to disclose its exposure to bad US mortgage debt.
US District Judge Paul Crotty ruled that the group of investors had failed to provide "ample allegations" that Barclays had deliberately misvalued its US housing market investments.
He added that the bank had also indicated there was a risk to its investment valuations.
Barclays welcomed the ruling.
Judge Crotty also dismissed the action against dozens of additional defendants in the case, including Barclays' current chief executive Robert Diamond, and his predecessor John Varley.
The lawsuit was brought by investors who said they had bought Barclays shares issued between April 2006 and April 2008.
They said the shares lost between 73% and 78% of their value by the time their legal action started in March 2009, and they were seeking compensation.
It is just one of a number of legal actions taken against banks in the US by investors angered at their exposure to US bad mortgage debts.