National Grid faces £8m fine from Ofgem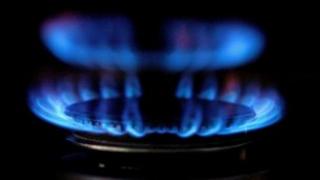 National Grid is facing a fine of £8m after reporting inaccurate information, including double claims for work on mains pipes.
Ofgem, the regulator, said a whistleblower brought misreporting on a gas mains replacement programme to the attention of the National Grid.
The company had not benefited financially and any potential fall-out for consumers has been corrected.
National Grid is paid to maintain the UK's gas and electricity network.
The inaccurate information came in during the financial years of 2005-06 to 2007-08, Ofgem said.
National Grid said that some employees had left the company as a result of the misreporting.
Maintenance
National Grid Gas is overseeing a 30-year widespread gas mains replacement programme which began in 2002, as some pipes were up to 80 years old.
However, a whistleblower revealed that the data that National Grid needed to provide to Ofgem about the progress of this work was being misreported.
Essentially, financial claims were being made twice for the same work, and claims were being made for work in one year that was not actually completed until the following year.
Some 20% of consumers' gas bills go towards gas distribution charges. Of this, a smaller percentage goes towards the gas mains replacement programme.
When the misreporting was highlighted, National Grid ensured that the extra charges did not filter through to customers' bills.
"Ofgem's work to ensure consumers receive value for money for network investment and replacement relies heavily on receiving accurate reporting from companies. Ofgem's actions today reinforce our strong message to all energy companies that misreporting cannot and will not be tolerated," said Lord Mogg, chairman of Ofgem.
"National Grid has co-operated with our investigation, has accepted our proposed findings, and is taking action to seek to ensure this does not happen again. The penalty we are proposing to impose reflects this and would have been much higher otherwise."
Changes
The fine must go through a consultation process before being confirmed, but has already been accepted by National Grid.
"We are disappointed that a matter such as this should ever have arisen," said the company's executive director Mark Fairbairn.
"National Grid prides itself on the professionalism and integrity of its workforce, and we take very seriously any instances which fall short of our high standards.
"National Grid has taken all necessary steps to ensure that it has not benefited financially from the inaccurate reporting and that there has been no prejudice caused to customers.
"Significant enhancements have been made, including to processes and systems in the mains replacement programme within National Grid, to ensure the accuracy and completeness of the data provided to Ofgem."
Richard Hall, of watchdog Consumer Focus, said: "This fine sends a welcome message that there are big consequences for energy firms which break the rules.
"The need for robust monitoring by Ofgem is going to become even more important as billions of pounds in necessary energy investment is passed onto customers."