Mixed European retail sales picture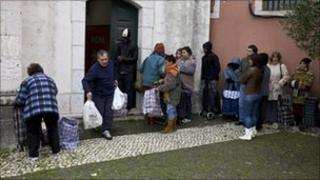 The retail sales picture across Europe remains mixed, the latest official figures have shown.
Sales in November across the 16 nations that used the euro at that time fell by 0.8% from October, but increased by 0.1% from a year earlier.
For the 27-nation European Union as a whole, November's sales were down 0.4% from the month before, but up 0.8% from October 2009.
In the eurozone, Portugal saw the biggest month-on-month sales decline.
Portuguese retail sales fell 4.2% in November compared with October.
By contract, Malta saw the biggest increase, up 5.5%.
The fall in Portugal's retail sales comes as the country's government continues with efforts to try to reduce the country's public deficit.
The eurozone now has 17 members after Estonia adopted the euro on 1 January.